*** Last Update On: Nov. 3, 1996 *** rev. 1

---

PROJECT: V.I.C. VIRTUAL INTERACTION (CARRIER/CORE/CELL/CONNECTION) CONFIGURATION BUILDING AN INTEGRATED V.I.C. TOOL SET (For Computer Use)

---

The V.I.C. Development (Visual Expression) Aid/Tool (The following Pictograms' Use as a Visual V.I.C. Development Tool)
Although much of the V.I.C. was determined during the first half of 1988 and this pictogram did not appear until the later half of 1991, it has been found this pictogram is also a very good visual representation of the V.I.C. concept(s). Without going into the details of the V.I.C. here, let's just say: As you begin to understand the functionality and purpose of the V.I.C., you will also understand how the pictogram represents the V.I.C. and many facets of, and how it is a useful visual tool to use in developing and using the V.I.C.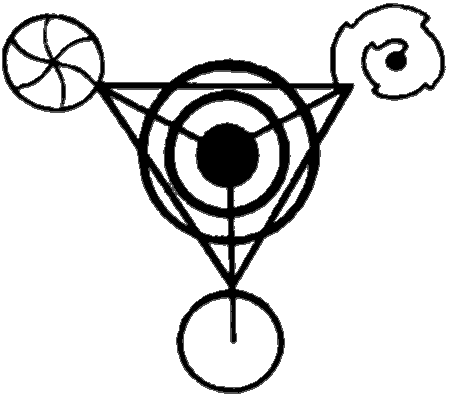 History of this Pictogram
This Pictogram or Crop-Circle was created between 10 pm, July 16, and 6 am, July 17, 1991, near Barbury Castle, Marlborough, England. It was 410-foot diameter and has been titled "geometry lesson". As to who created it and why, well that may be up for debate. The graphic representation here is not an exact representation but close enough for our use as a visual tool.
---
Enter Here : Required Reading
---
Email: timrue@mindspring.com
Copyright &copy 1988, 1994, 1996 Timothy V. Rue