This web site is dedicated to exposing the very costly illusions fabricated by the computer industry. Of the consumer available computer systems today, the current better system design philosophy is found with the AMIGA. As you read what is presented here, perhaps you too will come to realize this and why.

There has been an abundance of negitivity towards my efforts by many, yet coinsidence only goes so far and it's way beyond this. With this in mind, I should be getting paid to spell out the big picture and many of the details that so many are to profit from. If for any reason, so that I may better focus my time in such efforts. There are some issues I'll not publicly post.

These web pages are going thru changes and all links may not yet be working and may not become active
Link to: Previous Web Pages and Structure.


SOFTWARE

Pictogram by ????? July 17, 1991

ELECTRONICS

LightWave Render & Logo Design
by T. Rue ©1996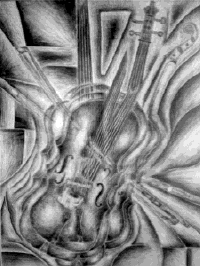 ATTITUDE

"CHELLO" - pencil by T. Rue ©1975

3 S.E.A.S

Logo by T. Rue ©1976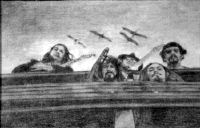 SELF

"Band" - pencil by T. Rue ©1978


Web Pages Copyright © 1996, 1997 by Timothy Rue

mailto:timrue@mindspring.com